Pringles have been a semi-regular starter on my snacking roster for many years, I'm not huge chip guy; popcorn and pretzels rule the roost over here at ZCB Plaza. But, growing up in Canada, we were gifted by the snacklords with many "alternative flavours" such as salt & vinegar, sour cream & onion, dill pickle and the Lord & Master, ketchup.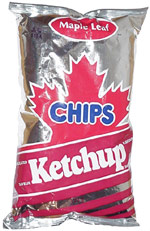 Most of these flavors are available everywhere now, along with a
cornucopia of new ones
. But Pringles are different - uniform, thin, crispy (not crunchy - there's a difference!), and vaguely potatoey.
Vaguely, it turns out, is exactly right. This isn't a new revelation, but Pringles are not "
potato chips
". As I am trying to eat healthier while snacking, I did a little digging, and found this nugget too: Potato chips and it's half-breed cousin, Pringles, may contain acrylamide. What's that and what does it taste like, you ask? It tastes like
cancer
, usually.
Betcha can't eat just one!
On that note, I found a list of chip flavors ranked according to... what I don't know, but at least it is informative (meaning this is, technically, information). There is one thing wrong with this list. Just one minor omission: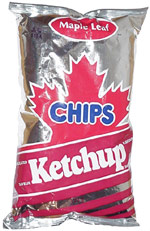 To ease the horror of cancer-flavored Pringles and some guy not including The One Chip To Rule Us All on his stupid list, here's a dude making noodles. In silence.